Blog >
Scleroderma Quebec raises $ 240 000 for research and patient support >
Scleroderma Quebec raises $ 240 000 for research and patient support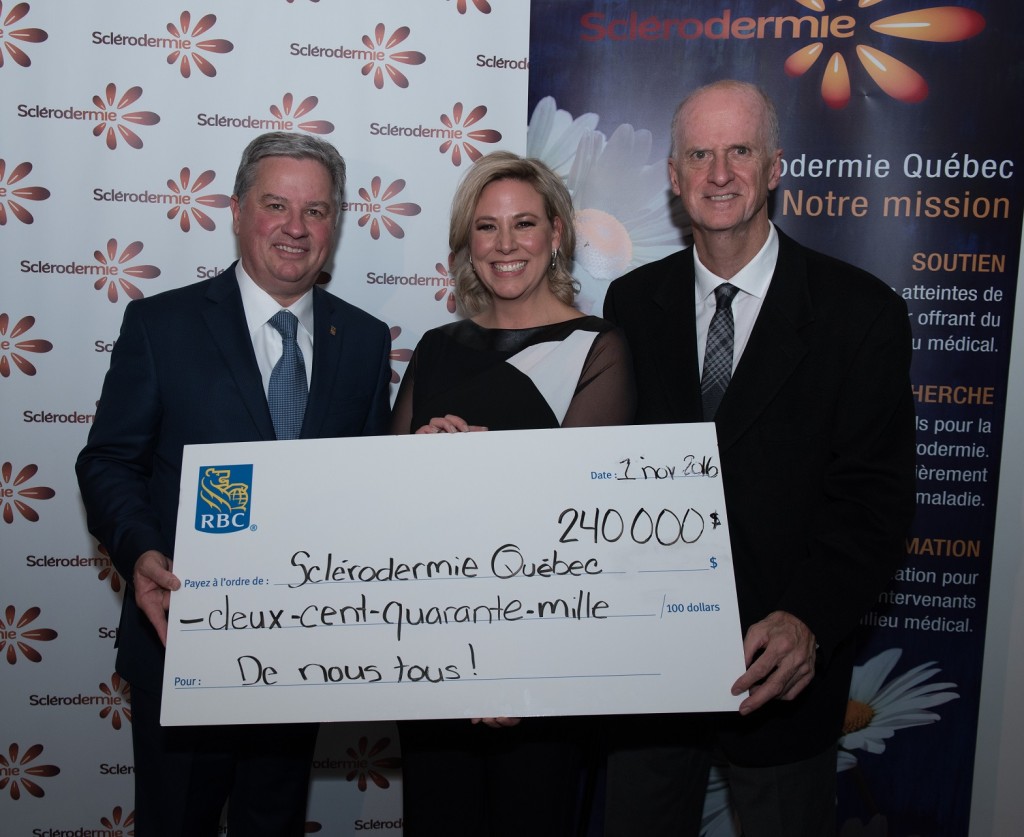 PRESS RELEASE
For immediate release
Montreal, November 1st, 2016 – Scleroderma Quebec raised more than $ 240 000 during its benefit evening which was held at Montreal's Cabaret du Casino on November 1st. The funds will be used to support patients who have scleroderma and to finance the research required to find a cure.  The event was organized under the Honorary Presidency of Mr. François Armand, RBC Royal Bank's Regional Vice-President of Commercial Financial Services, Quebec Branch.  About 500 people attended the dinner-show starring Robert Charlebois who came back one more time this year by popular demand.

Scleroderma, also known as the "disease that mummifies", is a little known, chronic, life-threatening disease that affects 16 000 Canadians. Characterised by the overproduction of collagen, this autoimmune disease causes the immune system to attack its own cells.  The disease typically shows up in midlife and affects women six times more than men.  However, people of all ages can be affected, including children.  Life expectancy is greatly reduced and death can follow ten years after diagnosis.
About Scleroderma Quebec
Founded in 1989 by Mr. Gilles Houlé and his spouse Mrs. Suzanne Houlé, Scleroderma Quebec's mission is to help in three ways.  First, it helps people with scleroderma by offering medical or moral support. Throughout Quebec, self-help and support groups contribute to breaking the isolation of those with the disease.  Secondly, the organization raises funds for research.  Thanks to its first fundraising campaign, Scleroderma Quebec created the only Research Chair in Canada and contributed nearly two million dollars to research.  Thirdly, Scleroderma Quebec develops information tools for the general public as well as healthcare providers. Once we know more about the disease, then we can better reduce the fears of those affected by it and, with specialists, identify its pathology. sclerodermafoundation.ca 
– 30 –
Source : Scleroderma Quebec
Information: Caroline Bergevin
Infrarouge Communication
caroline.bergevin@cominfrarouge.com   –    (514) 849-4554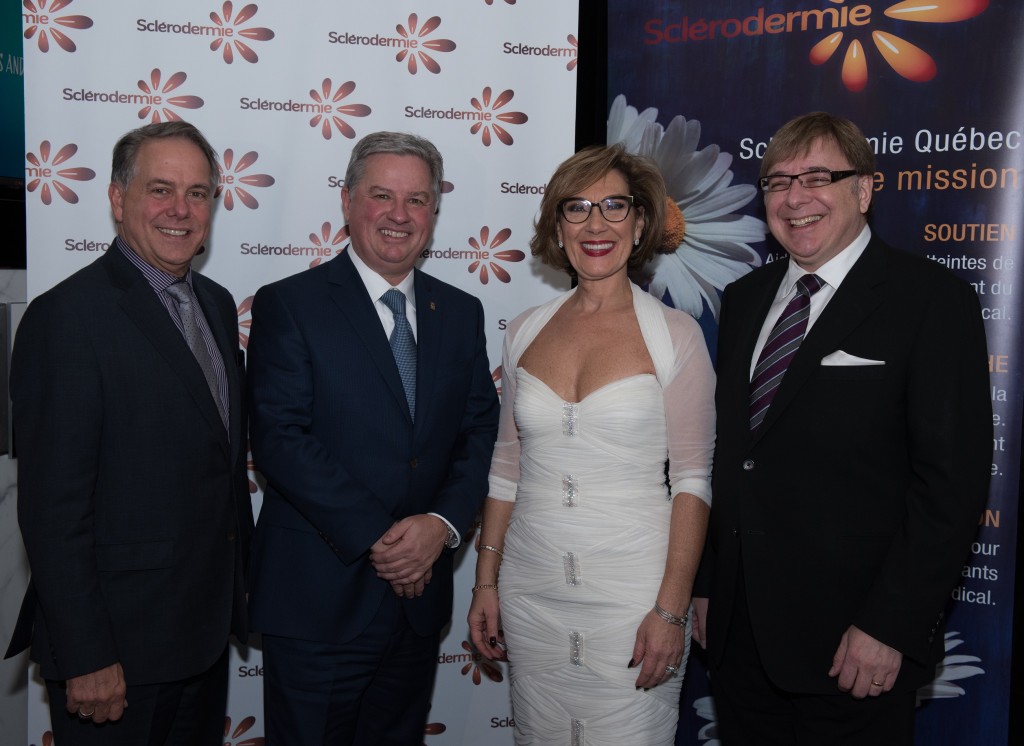 Scleroderma Quebec has established the only research chair for scleroderma in Canada.  Mr. Bernard Grandmont (Partner, Raymond Chabot Grant Thornton) joins Mr. François Armand (RBC Royal Bank), along with the President for Campaign Financing, Ms. Danièle Henkel (President, Daniele Henkel Enterprises Inc.), and Dr. Jean-Luc Senécal, Chairholder of the Scleroderma Research Chair, University of Montreal.