"Scleroderma Quebec: Your Online Resource for Understanding and Managing Scleroderma"
Discover Scleroderma Quebec's online platform, designed to help people living with scleroderma better understand their condition and find relevant information on symptoms, treatments, and research advancements, primarily in Quebec and Canada. Our site offers videos, informational sheets, and patient forums open to everyone…Read more
New:
Awareness day at the National Assembly
On May 10, an Awareness day organized by Scleroderma Quebec was held at the National Assembly. The goal of this day was to raise awareness among MNAs about scleroderma and its devastating effects on health. We received very positive feedback from members holding health-related parliamentary or ministerial offices at our information booth set up for the occasion. In addition, we were privileged to welcome at our booth the Minister of Health, Mr. Christian Dubé, as well as the Member for Marie-Victorin and Parliamentary Assistant to the Minister Responsible for Social Services, Ms. Shirley Dorismond. It should be noted that the offices of Scleroderma Quebec are located in the electoral division of Ms. Dorismond…Read more
Natural health products
This educational sheet provides information on natural health products, which are natural substances used to maintain or restore good health…Read more
New:
Our commitment to scleroderma research
Scleroderma Quebec provides financial support for innovative and high-quality research projects that contribute to advancing knowledge on scleroderma. We are proud to support renowned research groups such as …Read more
New:
Scleroderma and pain management:
Don't underestimate your power to act
Pain is: "An unpleasant sensory and emotional experience associated with, or resembling that associated with, actual or potential tissue damage." (1) According to this definition by the International Association for the Study of Pain (IASP), this complex experience is not solely dependent on physical factors. Pain is always a personal experience that is influenced to varying degrees by biological, psychological, and social factors. Depending on its duration, pain can be described as acute or chronic. The IASP defines chronic pain as "pain that persists or recurs for more than 3 months"…Read more
New:
Accepting the diagnosis of scleroderma
Someone who has difficulty accepting their diagnosis may need to grieve for their previous life before being able to adapt and accept their new reality. This process may include progressions and regressions. It is not necessarily linear, and it varies from one person to the other, depending on their interpretation of their situation and their ability to bounce back. Regardless of the path taken, it is important to respect the person's pace…Read more
New:
Managing anxiety and stress
Everyone experiences anxiety and stress, this includes people with scleroderma. This article aims to demystify these two terms, to understand them, and to learn coping strategies…Read more
Intravenous immunoglobulin and scleroderma
Intravenous immunoglobulins (IVIG) are used to treat immunodeficiencies and autoimmune diseases, such as scleroderma. For immunodeficiencies, they replace missing antibodies, helping the body fight infections. In the case of autoimmune diseases like scleroderma, IVIG could potentially neutralize abnormal autoantibodies and interfere with the dysfunctional immune system…Read more
Autoantibodies in scleroderma
Scleroderma is a complex disease that is the subject of extensive research to understand the pathogenic mechanisms and identify new therapeutic targets. This article focuses on the dysfunction of the immune system, specifically the particular antibodies found in the blood of people with scleroderma…Read more
Every donation counts

With your support, we can fight scleroderma!

---
Testimonies
Discover the stories of people with the disease.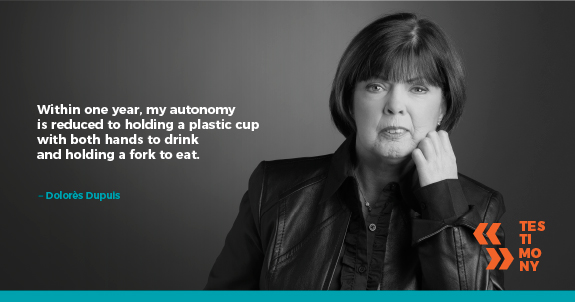 Last updated : May 24, 2023
---